For the love of animals, support our fundraiser!

Parang All-Inclusive Cocktail Lime is back!

Mojito & Mistletoe 4 - FRI 02 DEC

Mojito and Mistletoe Memories

SAT 03 DEC @ 7pm / CENTRAL BANK AUDITORIUM

Island Life

The movie is here

The stage is set
Feature
Trinidad and Tobago's Vaughnette Bigford
presents:
Feature Event
FOR THE LOVE OF ALL ANIMALS...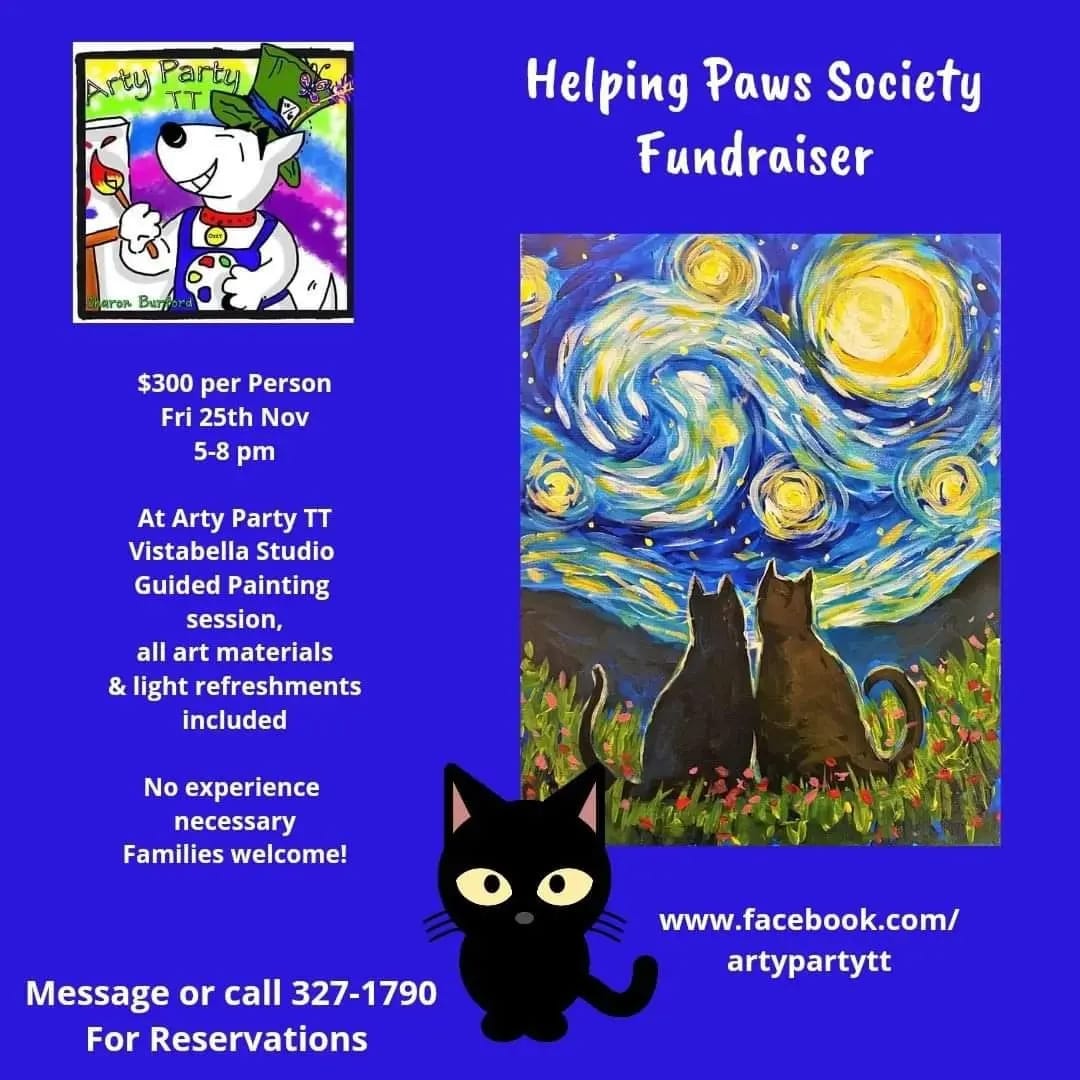 WE ARE BACK!
Daily Dose of Inspiration
TODAY
CELEBRATING OUR MEN TODAY!
CHANGING THE NARRATIVE, YOUTHS FIRST!
ADS
Recipe of the Week
WATERMELON MOJITO
Ingredients
6 cups cubed seedless watermelon
50 fresh mint leaves
5 limes, juiced
1 cup white rum
⅔ cup simple syrup
2 cups ice cubes, or as needed
1 cup club soda, or as needed
Directions
1. Place cubed watermelon in a blender and blend until smooth. Pour into a bowl through a mesh strainer to remove pulp. Measure out 2 cups of strained watermelon juice and set aside.
2. Place mint leaves in the bottom of a pitcher. Pour in 1/2 the watermelon juice; muddle mint leaves with a muddler or the bottom of a wooden spoon.
3. Pour remaining watermelon juice, lime juice, rum, and simple syrup into the pitcher. Fill with ice and top with club soda. Serve.
THE REAL MOJITO
Ingredients
10 fresh mint leaves
½ medium lime, cut into 3 wedges, divided
2 tablespoons white sugar, or to taste
1 cup ice cubes, or as needed
1 ½ fluid ounces white rum
½ cup club soda, or as needed
Directions
Place mint leaves and 1 lime wedge into a sturdy glass. Use a muddler and crush to release mint oils and lime juice.
Add remaining lime wedges and 2 tablespoons sugar, and muddle again to release the lime juice. Do not strain the mixture.
Fill the glass almost to the top with ice. Pour in rum and fill the glass with club soda.
Stir, taste, and add more sugar if desired.
ADS