Leadership Redefined

Ignite Your Leadership Journey

POWERTEAM TT's LIVE2LEAD

John Maxwell's Leadership Conference

Dare To Lead

The Ultimate Leadership Retreat

EPIC Ad News Publication

Sweet T&T
Feature
BEEP BEEP...
The best way we can help our loved ones!
Feature Event
For more details on the John Maxwell Live2Lead Leadership Conference, go to MENU, click EPIC NEWS.
Ads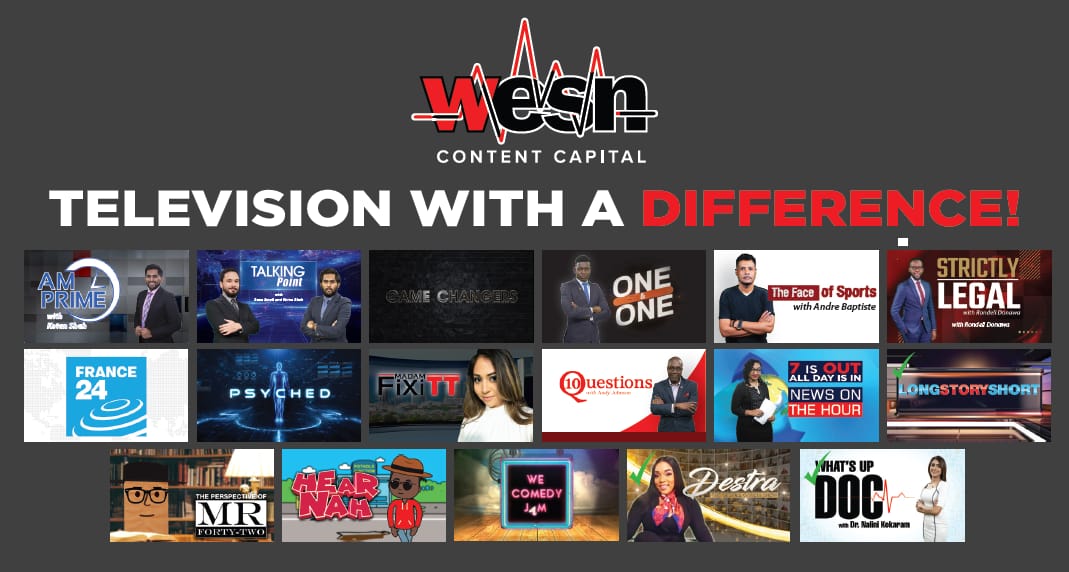 ADS
Recipe of the Week
BLACK BEAN CHILI
This vegetarian black bean chili recipe was inspired by open-fire cooking. This is the stovetop version of it, and it's got lots of great ingredients to bring massive flavor with little effort.
The flavor secrets here:
The butter adds the richness you need in a vegetarian chili. The mustard, ketchup and Worcestershire add tangy and savory notes. The kicker at the end - Adding a bit of smoked paprika, which helps to emulate that smokiness of the campfire chili we were inspired by.
This vegetarian black bean chili is simple and elegant. In fact, you only really need to dice an onion and garlic, and let your stove do the rest of the work for you!
Once it's done, dress it up with the toppings of your choice. Here are our top choices, and then a few more creative ideas:
· Sour cream and cheese: Just a little goes a long way! We think these are required. For vegan, use Cashew Cream or Vegan Queso.
· Green onion: Thinly sliced green onion is the best fresh accessory.
· Cilantro: Fresh cilantro leaves are a great addition.
· Hot sauce: Naturally! A favorite is a Mexican hot sauce like Cholula.
· Roasted salted pepitas: This unique option adds a salty crunch.
· Pickled jalapenos or onions: Pickled jalapeños add a kick! If you think ahead, pickled onions are a favorite of ours: they add bright color and tangy flavor.
Prep Time: 5 minutes Cook Time: 25 minutes Yield: 6 servings
INGREDIENTS
1 medium yellow onion
3 cloves garlic
2 tablespoons olive oil
⅓ cup dry quinoa
1 cup water
3 15-ounce cans black beans, drained (not rinsed)
2 28-ounce cans diced tomatoes, fire roasted if possible
4 tablespoons salted butter (replace with 2 tablespoons olive oil or refined coconut oil for vegan)
1 15-ounce can corn (or 1 ½ cups frozen corn)
1 tablespoon yellow mustard
1 tablespoon Worcestershire sauce
½ cup ketchup
2 tablespoons each chili powder and dried oregano
1 tablespoon each garlic powder and cumin
1 ½ teaspoons kosher salt
1 teaspoon smoked paprika
Cook Mode Prevent your screen from going dark
DIRECTIONS
Dice the onion. Mince the garlic.
In a large pot or Dutch oven, heat the olive oil over medium heat. Add the onions and garlic and sauté for 5 to 7 minutes, until tender.
Add all other ingredients except for the smoked paprika. Simmer for 25 minutes, then stir in the smoked paprika. Serve immediately with toppings of your choice. Store leftovers refrigerated for up to 3 days, or frozen for 3 months.
Campfire chili instructions: Follow the instructions above, but remove the smoked paprika (the fire will add smoky flavor). If you're taking it camping, prep the minced onion and garlic and place in a sealed container. Place the ingredients from water through kosher salt in another large sealed container (keep out the dry quinoa and add when cooking). Keep everything cool until making the chili.
Ads